Quality Assurance & Regulatory Affairs
·
Braine-l'Alleud
Quality System Training Specialist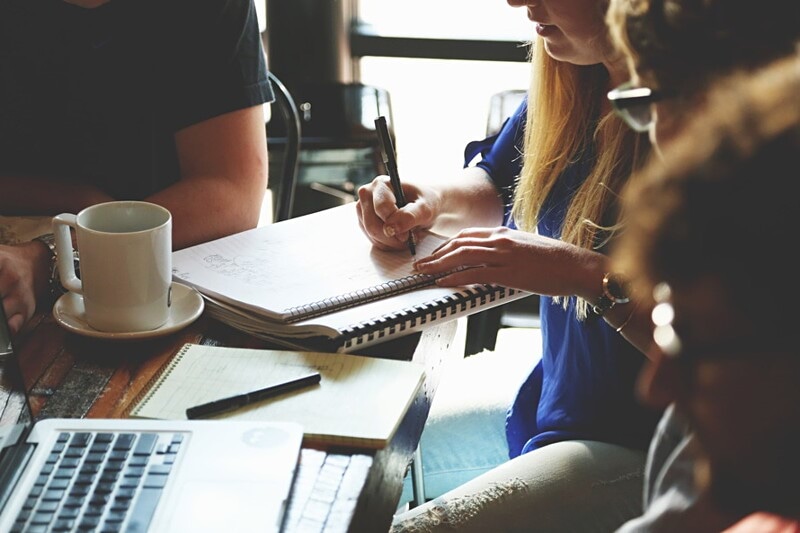 Pour le département Assurance Qualité, PolyPeptide SA est à la recherche d'un(e) Quality System Training Specialist.

1. lead Training activities at the Braine site, including definition of the training strategy for key system / processes and development and delivery of training material, in order to meet the Quality Unit objectives, the regulatory requirements (GMP) and customer expectations.

2. lead continuous improvement of the training process, to ensure compliance with the current quality system, pharmaceutical guidelines and regulations.
3. provide day to day support to plant personnel and quality unit to ensure training requirements are met in order to achieve a high level of individual performance with respect to quality requirements, technical skills and soft skills.
Training
To evaluate the training needs, to develop and maintain the training strategy and the training process for the PPL Braine site, in collaboration with the quality organisation and the Operational Excellence department
To develop and deliver the training strategy based on available supports, including but not limited to classrooms, on-the-job trainings, video-based learning or read and understood
To organise and coordinate training activities, covering the logistical organisation of training activities
To manage the creation, review, maintenance and delivery of training material including but not limited to GMP/GDP, GMP refresh, Data Integrity, Quality Systems (deviations, CAPA, change controls), train-the-trainer
To provide guidance and develop a documented and measurable strategy to ensure effectiveness of the training process, using a risk-based approach
To lead continuous improvement of the training process and material, to ensure compliance with quality systems, global requirements, regulations, guidelines and customer requirements
To develop and deploy a train-the-trainer process for the main training topics
To manage certifications
Quality Systems
Leading deviation investigations and corrective / preventative actions and improvement activities concerning the training system
Leading change controls and participating to change proposal assessments with regard to the training system
Participating to internal and external audits as Subject Matter Expert for the training system
Redacting responses to external and internal audit observations related to the training process and to manage the associated follow-up actions
To review and maintain training documentation (SOPs, forms, etc.) in accordance with current quality system requirements, regulations, guidelines and customer requests
To support the review and maintenance of training plans and training matrices for PPL Braine personnel
Provide day to day support to plant personnel to ensure training requirements are met and that the current quality system is in use
Supporting the preparation of the Quality Council data related to the training process
Is able to back up the Quality System Learning Assistant for activities related to the Learning Management system tool (encoding training material, update training matrices and training plans, update training profiles, etc.)
Profil requis :
Master Degree with science background is recommended
3 years of professional experience in training and development in a GMP environment
Experience in leading training programs and projects in a GMP environment is preferred
Experience in training and knowledge of GMP requirements (mandatory)
Understanding of the fundamentals of production / maintenance in a GMP environment
Knowledge about digital Learning and being able to use different training supports (including classrooms, digital learning, remote learning, etc.) and being able to recommend the most adequate tools and methods according to users needs
Strong interpersonal and communcation skills
Effective communication and facilitation skills including training / animation / presentation skills
Creative approach to develop new efficient training materials linked with business needs and regulatory requirements
Ability to think strategically and to lead through complexity and change
Ability to work effectively in a cross functional environment
Sense of urgency, flexibility and accountability
Strong quality and result-oriented mindset
Affinity with computer systems and electronic supports for training material
Language requirements:
English : reading, writing and speaking
French: reading, writing and speaking
Why you should apply
At PolyPeptide, we strive to attract passionate and outstanding talents who thrive on change and are ready to bring real value to patients and customers. Working for us you'll discover a place where you can grow and express your full potential. We place an emphasis on innovation, excellence and trust. Through meaningful recognition and a motivating work atmosphere, we aim to provide an optimal experience by caring about and valuing our employees – just as we do for the patients we serve.
If you believe you are the perfect match to join us on our pioneering adventure, then we invite you to apply and tell us more about your profile and motivation.
What we offer is :
a full time contract
an attractive salary
extra-legal benefits and insurances
a company car and fuel card
a challenging position in an innovative and dynamic work environment with an open culture.
Département

Localisations
À propos de PolyPeptide Belgium
PolyPeptide Laboratories is a high-tech enterprise specializing in the development, manufacture and sale of therapeutically active peptides. PolyPeptide SA, Belgium, with approximately 320 employees is part of the international PolyPeptide Group with companies in Sweden, India, USA, France and Belgium.
Quality Assurance & Regulatory Affairs
·
Braine-l'Alleud
Quality System Training Specialist
Téléchargement du formulaire de candidature
Vous travaillez déjà chez PolyPeptide Belgium ?
Recrutons ensemble pour trouver votre prochain·e collègue.